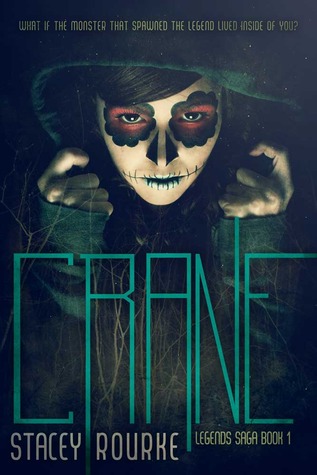 *Copy provided in exchange for an honest review*
This book had me clutching my stomach with laughter and bulging my eyes out in horror and awe more times than I can count. It all started with the first sentence. After I read it, I was a goner and unavailable to the rest of the world. It's rare when a book grabs me like that but Stacey managed to do it in the first page.
This is the perfect mixture of everything that is good in an author.
There's suspense and humor engraved in every page with more than a dash of romance. The twists never seized to amaze me! This story was shockingly more gruesome and brutal than I expected… a perfect feat for a retelling of The Headless Horseman.
Stacey blew my mind away! She introduced me to my new-found favorite and most unique character of all time, Rip. He is so hilarious… that word doesn't even do him justice. Ireland is a close second, her witty comebacks were highly anticipated.
I loved everything about this book. I was completely absorbed as if I were experiencing everything alongside the characters. Stacey spoke directly to my love and devotion for horror and when I kept thinking "Wow, it doesn't get better than that!" she goes and proves me wrong at every turn.
That ending is perfect… or should I say beginning? I can't wait to read Raven, oh boy oh boy. I need it like yesterday!
Everybody needs to read this at least once in their lifetime! For everybody who loves a more than worthy retelling, this is a MUST read!!
8/5 stars!